Crawl Space Repair Contractors in Jackson, Meridian, Brandon
Mississippi's certified crawl space insulation, encapsulation and repair company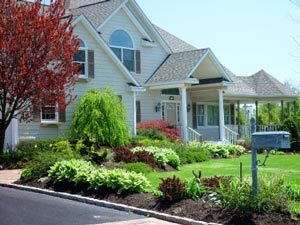 As an authorized CleanSpace® dealer for Basement Systems, Inc., the world's largest network of crawl space and basement waterproofing contractors, we specialize in repairing and restoring your dirty, damp and musty crawl space.
CleanSpace of Central Mississippi works hard to protect your home from mold, mildew, odors and structural damage including buckling of hardwood floors and we've been fixing crawlspaces and homes since 1996.
When necessary we will install a dehumidifier and/or sump pump in addition to the crawl space encapsulation system.
We service Mississippi including Jackson, Meridian, Brandon, Pearl, Laurel, Vicksburg, Madison, Canton, Brookhaven, Clinton, Ridgeland, Yazoo City, Philadelphia, Crystal Springs, Ellisville, Magee, Hazlehurst, Mendenhall, Forest, Carthage, Kosciusko, Florence and everywhere in between.
CleanSpace® of Central Mississippi is a division of Energy Insulation, Inc. and is locally owned by Rixon Simmons.
Home Insulation Company in Mississippi
Established in 1996, Energy Insulation, Inc. has worked to provide premium quality Nu-Wool insulation for residential and commercial needs.
Contact us today for a free home insulation estimate!
Crawl Space Encapsulation
A crawl space is a major source of moisture in your home, especially when heat and humidity constantly surround the home and earth.
This moisture is carried up into your house from the natural upward air flow created from the rising heat which means you and your family are breathing the moist and often moldy air, day in and day out. CleanSpace® is the answer to seal off your crawlspace and improve your home.
Find out how CleanSpace® can help you and your home. We can help with moisture control in your crawl space or insulation needs for your home, just give us a call.