About MidSouth Crawlspace Solutions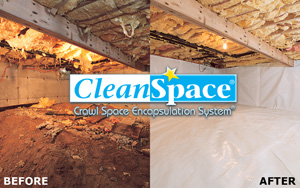 MidSouth Crawlspace Solutions is the crawl space vapor barrier authorized dealer for Basement Systems, Inc serving Mississippi.
We specialize in: Crawl Space Repair and Sump Pump Installation
We serve the following counties of Mississippi: Attala, Bolton, Brandon, Canton, Claiborne, Collins, Covington, Forrest, Humphreys, Issaquena, Jackson, Jefferson, Lauderdale, Lexington, Lincoln, Madison, Neshoba, Philadelphia, Sharkey, Simpson, Yazoo, and surrounding areas in Mississippi
We have access to more than 30 patented Basement Systems products, which have won 22 quality and innovation awards and recognition from the Better Business Bureau for excellence and integrity in the industry.
Basement Systems developed the CleanSpace® Crawl Space Encapsulation System, which seals a crawl space off from moisture coming up from the dirt and also from the damp air outside and creates healthy home environments and increased storage space.
Their products come with a written lifetime transferable warranty. ed at how quickly your crawlspace can be fixed with little or no disruption to your daily routine. The encapsulation system comes with a 25-year CleanSpace® warranty against rips, tears & groundwater, and from having groundwater on top of the liner.
Looking for a price? Get a no cost, no obligation free estimate.